Lightsaber Meditation
ReginaDragonStalker

Topic Author

Guest
11 Jul 2019 15:52
#340368
by

ReginaDragonStalker
The lightsaber is an elegant weapon. It is symbolic of truth and justice, cutting through the lies of corruption. For this meditation, it is simple. Meditate to the hum of your lightsaber. A toy one will work just fine. If you have a real one, that would be even better as the sound fonts are nice and loud and the blades are bright and realistic like in the Star Wars movies. As you meditate, you may close your eyes and focus on the hum of the saber or you may leave your eyes open and focus on the blade. Sit in meditation for at least five minutes. This is your battle meditation, your call to action to defend against corruption.
Please Log in to join the conversation.
Dugangoodman

Guest
11 Jul 2019 18:06
#340373
by

Dugangoodman
Also for those who cant afford a saber, there are free sound fonts you can download and put the hum on repeat.
Please Log in to join the conversation.
28 Oct 2019 18:42
#344940
by Garm
This is very interesting, never thought about it before ... I will try it out tonight. Now where's my darn charger?
Please Log in to join the conversation.
29 Oct 2019 19:03
#344984
by Garm
So not bad, sort of like ambient / white noise. Found that I was listening to the sound more than concentrating but with anything new that's to be expected.
I will certainly give it some more time.
Please Log in to join the conversation.
CaesarEJW

Guest
29 Oct 2019 22:01
#344993
by

CaesarEJW
Very interesting.

What if you added a specific Kendo-like Kata using one of the lightsaber forms, and meditated while you mindfully practice a sequence of movements over and over?
Please Log in to join the conversation.
Mira

Guest
09 Nov 2019 04:12
#345333
by

Mira
My saber has sound yet also if you don't have sound your energy goes into your saber so humming to build that energy up is the equivilent. You end up using your force to create the hum and it's pretty cool to feel that. It's how i started with my training saber which was found by a tree who gave me permission to take it off the ground.
Just an another option in case you do not have sound(: mtfbwy and hey thanks to the poster for sharing this.
Please Log in to join the conversation.
Sinistra

Guest
10 Nov 2019 16:33
#345360
by

Sinistra
Thank you for the share! My lightsaber (which is a silly cheap plastic toy) went wrong so I will simply use visualization, and maybe the image of the ceremonial lightsaber hilt design I made for TOTJF Apprentice trials. Hope I can afford Saberforge sabers once (it is said, they are really good, contrary to Ultrasabers!) .

Also, one of my favourite Codes ever, the Crystal Code will help this meditation for sure:

"The crystal is the heart of the blade.
The heart is the crystal of the Jedi.
The Jedi is the crystal of the Force.
The Force is the blade of the heart.
All are intertwined.
The crystal, the blade, the Jedi.
We are one."

<3
Please Log in to join the conversation.
Shieldmaiden WinterDragon

Guest
12 Nov 2019 09:39
#345437
by

Shieldmaiden WinterDragon
I have tried that on Monday around 7pm , I have to say I loved it and may continue doing it more since it's now dark outside and enjoy the glow of my lightsaber, it's red so it also is easy on the eyes when I go outside afterwards and use my telescope.
Please Log in to join the conversation.
Guest
12 Nov 2019 10:26
#345438
by forestjedi
I like the idea of this.
Something which occurred to me was, it would be cool to have some kind of crystal stand which shines light of your choice of colour into a crystal you could wear when not meditating, whilst optionally emitting that lightsaber hum.
Perhaps something like this, with the guts of a cheap toy lightsaber sound emitter wired into it?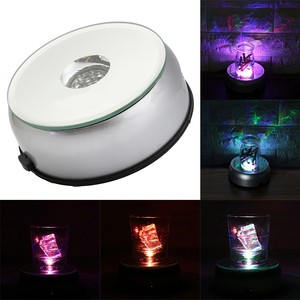 Of course... this is all secondary to the actual business of meditating, but it would be nice to wear a crystal which could serve as the focal point of meditation in this way.
The following user(s) said Thank You:
Sinistra
,
J. K. Barger
Please Log in to join the conversation.
Knight
Sr. Ordained Clergy
Councillor
12 Nov 2019 14:26
#345441
by J. K. Barger
Very cool technique! I think I will try it and get back to y'all!
---
The Force is with you, always.
Please Log in to join the conversation.
You are here:  

Lightsaber Meditation