Training
B_miller25

Topic Author

Guest
06 Nov 2019 02:10
-
06 Nov 2019 02:21
#345251
by

B_miller25
I'm seeking for someone to teach me the basics of this way of life. I am from a Christian background, and I wish to keep this a core part of my belief system.
Last edit: 06 Nov 2019 02:21 by
B_miller25
.
Please Log in to join the conversation.
06 Nov 2019 03:24
#345252
by Skryym
Welcome to the temple, B_miller!
I was just as excited to start learning when I first came here. Before you find someone to train with, it would be great for you to
introduce yourself
on the board and maybe share a little more about your background and what brought you to Jediism. A lot of people have a Christian background (including me) and Jediism is accommodating to all religious (and non-religious) backgrounds. If you're eager to keep learning, you're free to
begin training
on your own. The initiate program introduces you to the community and some importance elements in Jediism. You can also reach out to other members - most of whom have been here longer than I.
If there are any more questions,
consult the FAQ
. It can usually answer most questions.
Regards,
Skryym
Please Log in to join the conversation.
run3unblockedaz

Guest
Knight
18 Nov 2019 22:54
#345716
by Jhannuzs Ian
Hi Miller, how have been your explorations in this couple of weeks?

For many people, it is enriching to integrate a philosophical system developed from the myth of the Jedi and the wisdom around many themes, including a broad respect for life and the recovery of serenity in times of crisis. Obviously we all have to rise from adversity and we choose which battles are necessary or useful, and which battles must be passed as clouds.
I hope your explorations motivate you on the path you want to build, an instrument of peace like to be tuned with the beauty of the world.

Keep around

.
---
.
♪ ♫ ♪
.
Jedi Master: Rosalyn J
.
Focus, discipline, integriteit, kennis en licht
.
.
My code:
The Force is all, I choose my Focus
Life includes suffering, I am Resilient
The Force include my imagination, I extract Wisdom and Harmony
Life includes adversity, I obtain Knowledge
I respect your Life, lets revitalize our Force while breathing
.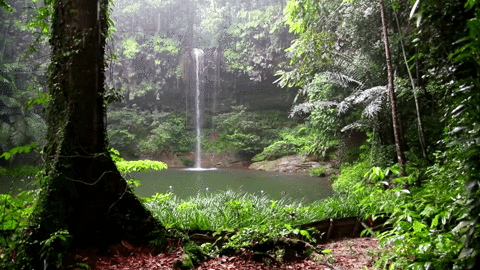 .
Please Log in to join the conversation.
Omhu Cuspor

Guest
19 Nov 2019 16:33
#345739
by

Omhu Cuspor
Replied by
Omhu Cuspor
on topic
Training
Hi Miller, and welcome.

I think Skryym has provided the best possible guidance for how to get started in exploring the Jedi path. Regarding retaining your Christian beliefs - I do not think you will have any problem. I have not witnessed either confirmation or disputation of any other religious tradition here at the Temple, and there is even a Special Interest Group for people influenced by the Abrahamic traditions. Many Temple members are also Christians.

The Jedi way emphasizes benevolence. The same is true of Christianity and most other spiritual traditions. Identifying ways in which the Jedi way complements your current faith can be an education in itself.
Please Log in to join the conversation.